Culinary Offers
Our seminar kitchen is vegetarian and organic. All products come from local suppliers.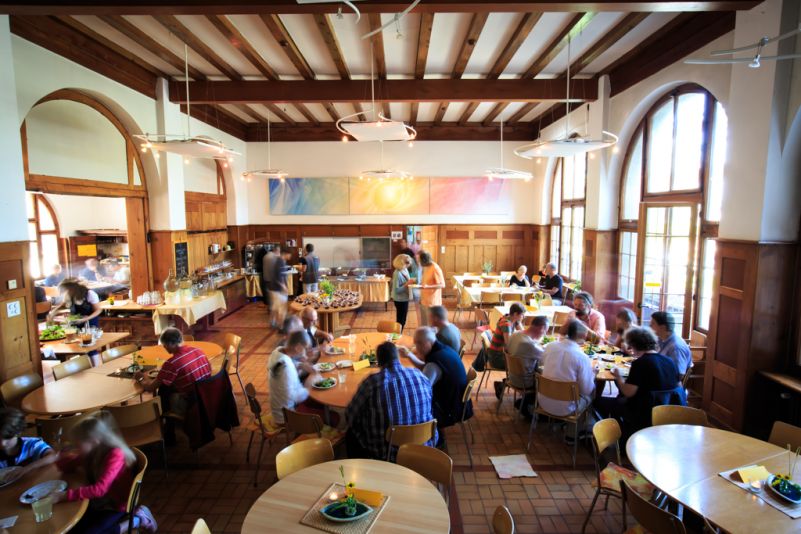 Our own permaculture garden provides vegetables and fruits of extraordinary organic quality, as does the organic farmer (www.rollirain.ch) right adjacent to Schloss Glarisegg. BioPartner (www.biopartner.ch) is our trusted wholesale supplier of organic products.
Special dietary requests
We are happy to accommodate the special dietary needs of seminar participants with food allergies by offering gluten-free, lactose-free or vegan meals – please be sure too state your preferences in advance of your stay.
Meal times
Breakfast 08:00 – 10:00 a.m.
Lunch 1:00 – 2:00 p.m. (3-course menu)
Dinner 6:30 – 7:30 p.m. (3-course menu)
Food catering
Our kitchen team and our dining hall venue is also available for booking for individual events – be it a full-fledged evening meal or a light apéro at our beach. Please contact our office via email (seminar@schloss-glarisegg.ch) or phone (0041 52 770 21 88).